"If ain't Dloob, don't dial it!"
— Klank Lockton promoting the company
The Dloob Corporation is a company that makes random knick-knacks and objects, mainly a soda drink often referred to as "Dloob Cola" or "Petro Cola". The owners of Dloob Co. secretly work for Dr. Blood, hence that when re-arranged, "Dloob" can spell "Blood".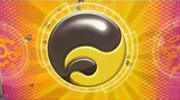 The purpose of creating Dloob Co. is unknown, but it could've been a business for robots to use. The CEOs of Dloob Co are very greedy and will do anything to gain profit. They constantly talk on phones about business related things, such as "spreading awareness" and admiring the logo display on advertisers. They once used the Thunderbolts to promote the company to the spectators in the Lunar League, which made the Thunderbolts look very stupid.
Known Products
Edit
References
Edit